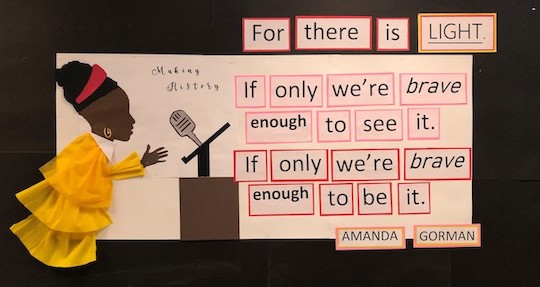 Bulletin board created by Linda Luca, Spiritual and Community Animator for Merton Elementary School.
Given the many high-profile acts of racial violence in 2020, Black History Month activities scheduled at the English Montreal School Board (EMSB) for February will take on even more significance.
At a Council of Commissioners meeting in December 2020, the EMSB adopted a formal resolution to formally recognize Black History Month.